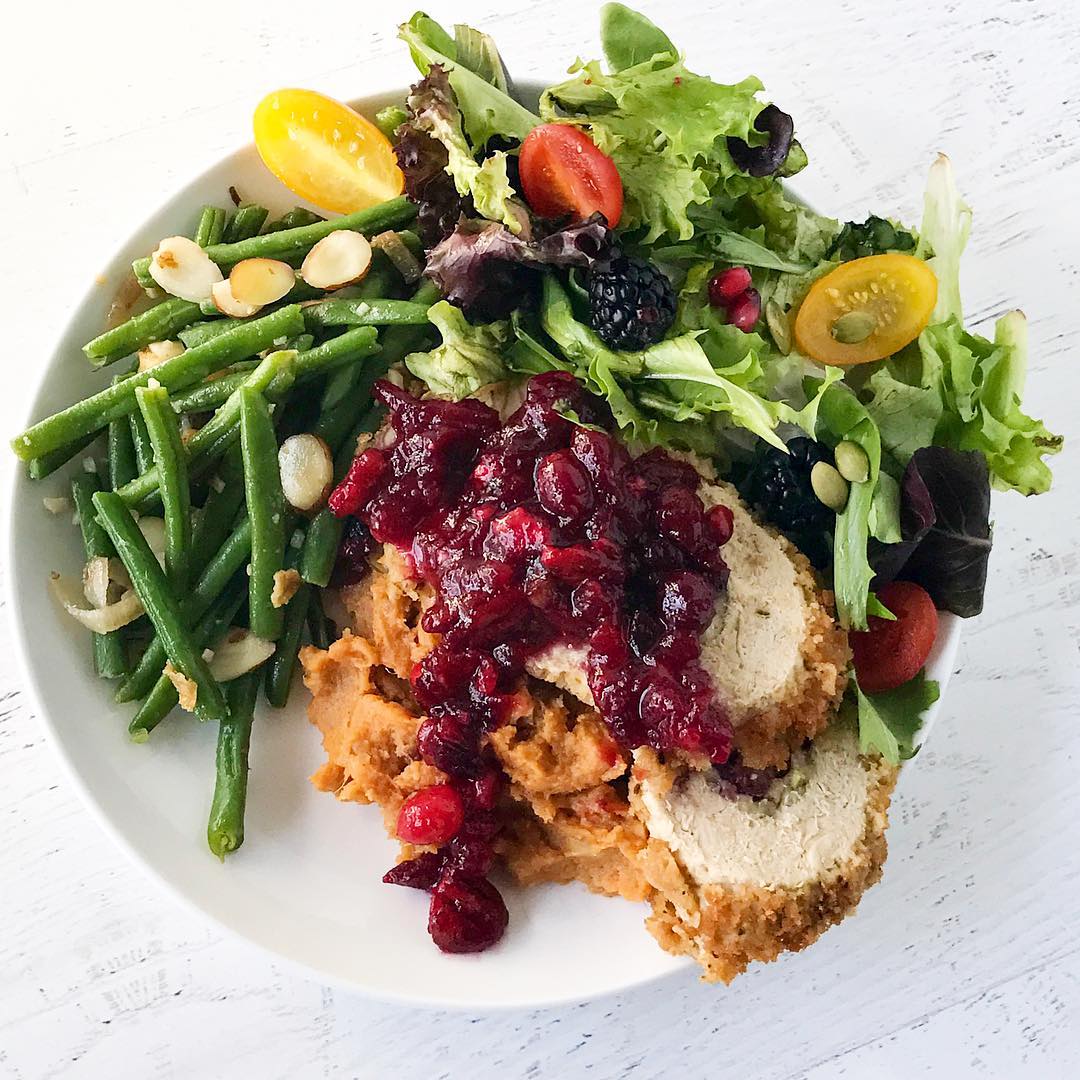 We'll be spending Thanksgiving at my brother's this year, so I'm coming up with vegan dishes I can share. I also need to plan my own Thanksgiving meal, because my kiddo always wants me to make another one on Friday when we don't have it at home.
You can find all the recipes to the photo HERE . This was our meal from last year, and it's a really delicious idea for your holidays in December too. And yes, it's 100% vegan and 100% YUM!
Some additional ideas I'm looking at is this creamy Sweet Potato & Carrot Soup. These two sides look sooo delicious also! One is Rosemary Roasted Potatoes , and the other is Holiday Roasted Vegetables . I'm going to substitute sweet potatoes, for the carrots, and maybe broccoli or some other green veggie for the Brussels sprouts. My husband really doesn't like sprouts. I have to admit that I don't love them either, but I have been trying them in a variety of dishes to hopefully change that opinion. I"m drooling over this Wild Mushroom Gravy recipe . OMG doesn't her photos of the gravy and mashed potatoes make you want to run over to her house with a fork? Or maybe a big spoon to shovel it in! Yeah that sounds like such a lovely sight. haha
And for dessert, look at these beautiful Vegan Pumpkin Spice Cheesecake Bars . I'm still trying to perfect my pumpkin pie recipe, but I think these pumpkin bars and pecan pie will be perfect.