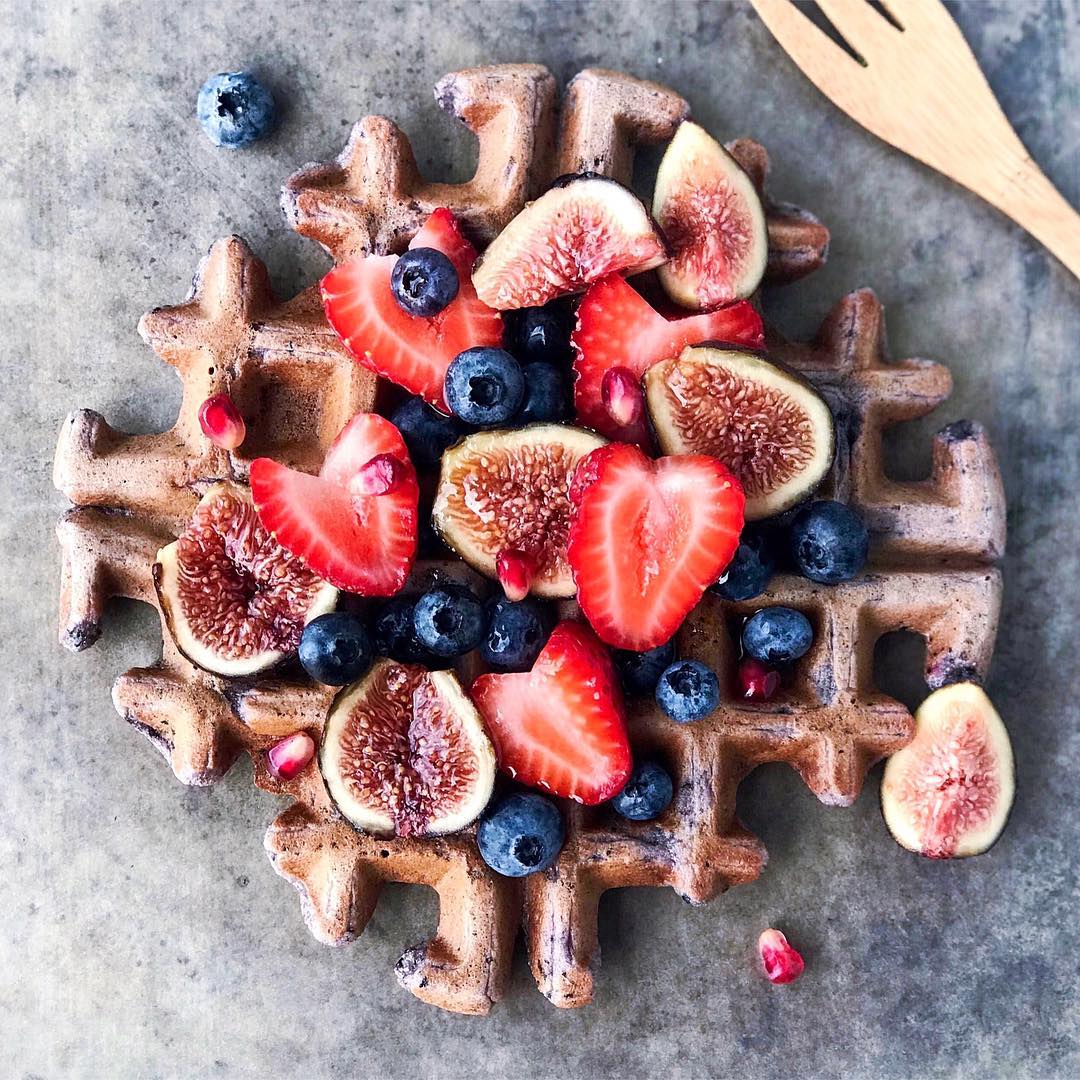 I have a love affair with waffles, and this blueberry recipe is my favorite so far. They have a thin layer of crispness on the outside, but when you bite into them your teeth sinks into fluffy tenderness. They're also a gorgeous purple on the inside.
I topped mine with meltingly sweet figs and berries, and after this photo I drizzled on a luscious homemade vegan caramel sauce. (This sauce also tastes great swirled into porridge and smoothies.) Other options for the waffles are maple syrup or melted dark chocolate, both are delicious.
Vegan Caramel Sauce
1) Mix equal parts nut butter or tahini sauce (or both) with maple syrup until creamy.
2) Adjust the maple syrup amount down for less sweetness.
3) Store in fridge in a lidded container.

For breakfast the next day I added a mini waffle with a dollop of Amaretto Coconut Cream Sauce to my smoothie bowl. The sauce was so delicious with the mingled taste of the persimmon, perfectly ripe passion fruit from Shanley Farms , and pomegranate.
1 cup raw cashews
1/2 cup coconut milk
1 tablespoon amaretto liqueur
1 tablespoon maple syrup
1/4 teaspoon cinnamon
1) Place cashews in a bowl and cover with hot tap water. Soak for 2 hours; rinse and drain.
2) Mix all ingredients in blender until smooth.
3) Store in a lidded container in the fridge for up to 4 days.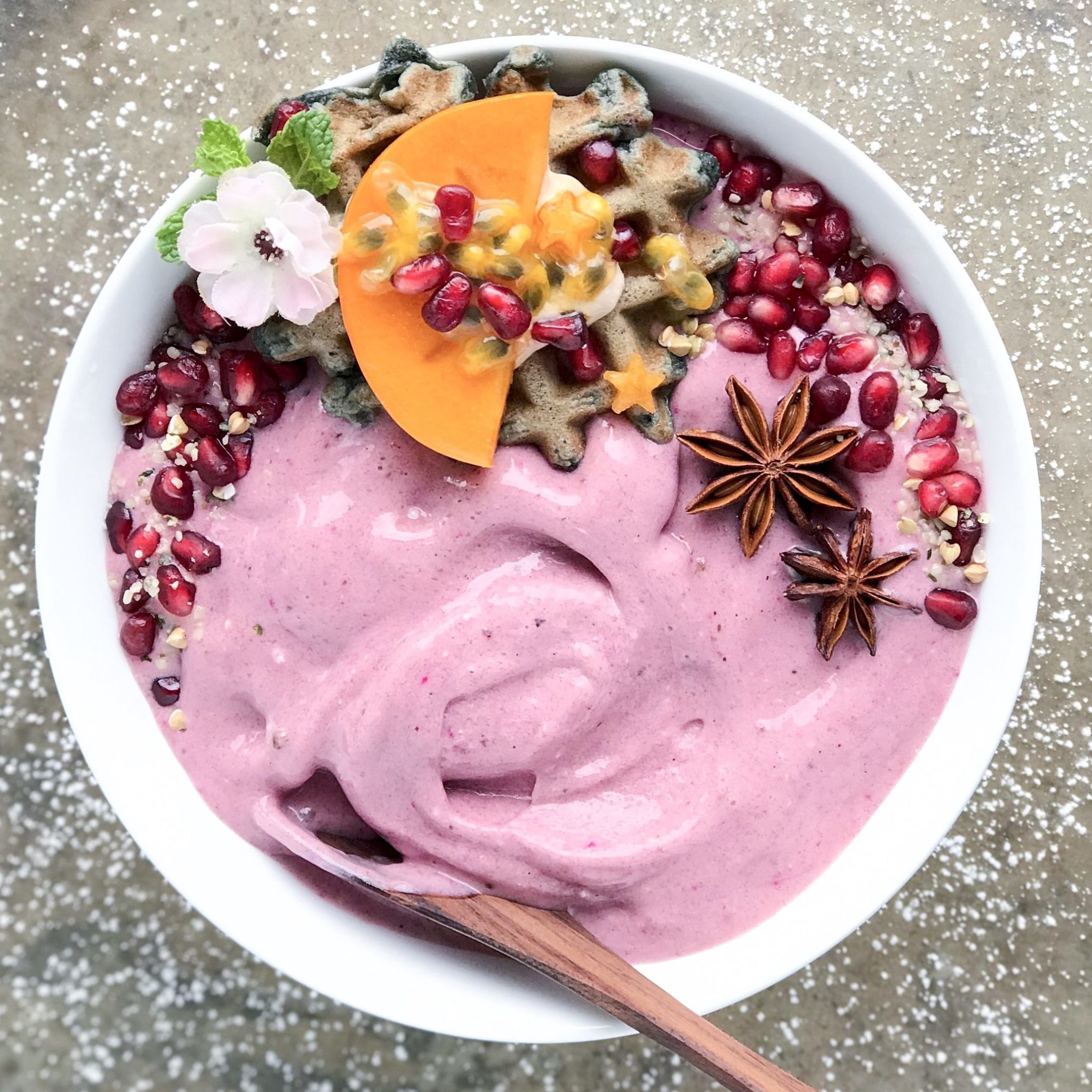 Ingredients
2 cups all-purpose or *gluten free flour

2 tablespoons corn or tapioca starch

2 teaspoons baking powder

1/4 teaspoon baking soda

1/8 teaspoon salt

1 very ripe medium size banana

1 cup blueberries

1 1/4 cup canned coconut milk

2 tablespoons maple syrup

2 tablespoons melted coconut oil

1 teaspoon pure vanilla extract
Instructions
1
Whisk all dry ingredients in a medium bowl; set aside.
2
Blend banana, blueberries, coconut milk, maple syrup, coconut oil, and vanilla in a high speed blender until puréed.
3
Pour into the dry and stir just until mixed. Small lumps are fine. Let sit for 5 minutes, and then heat waffle maker. Cook according to your maker's instructions.
Notes
The milk amount depends on your banana size and coconut milk thickness. Start with 1 cup and add more, 1 tablespoonful at a time, until you have the right thickness. If using gluten-free flour, you may need to reduce milk by 1/4 cup.