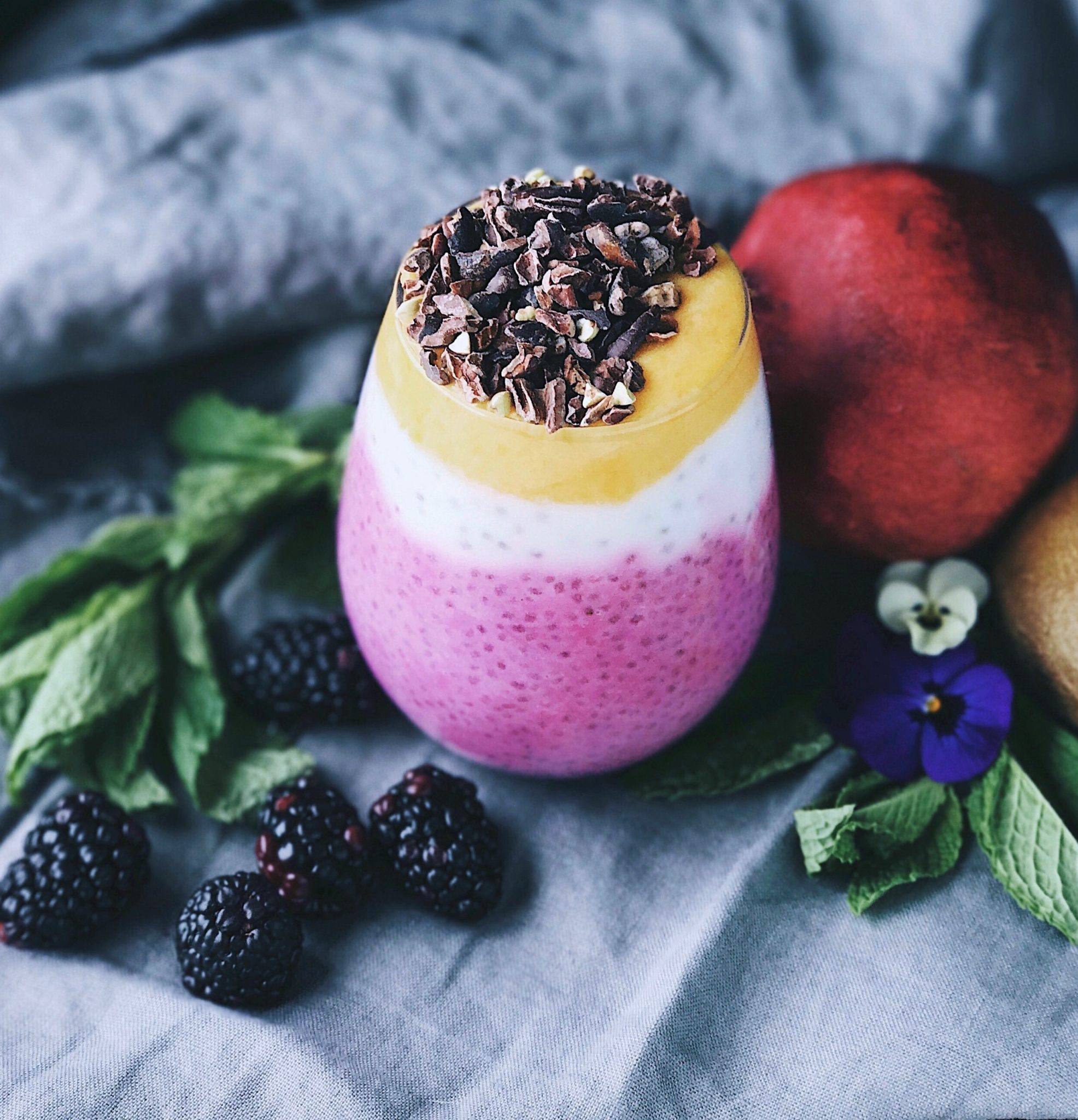 I love chia pudding, because you can make a batch at the beginning of the week and have quick and healthy snacks or meals whenever you like. You can add oats, smoothies, fruit, nut butter and really anything else you can think of to it for a lighter treat or heartier breakfast or even lunch.
Here's what I did to make the chia smoothie above… For the bottom layer, I blended a couple of tablespoons of beet juice into half of the pudding for the pink color. The second layer I made a smoothie of frozen banana, coconut yogurt, and maca powder, and I stirred that into the other half of chia pudding. The top layer is pureed mango. I topped mine with some cacao nibs and raw buckwheat groats.
For the pudding below, I just added some melted dark chocolate, and almond butter, and then sprinkled it with cacao nibs. That meal was for brunch, so I also had a side of avocado toast and fresh fruit. Lots of different ways to mix it up!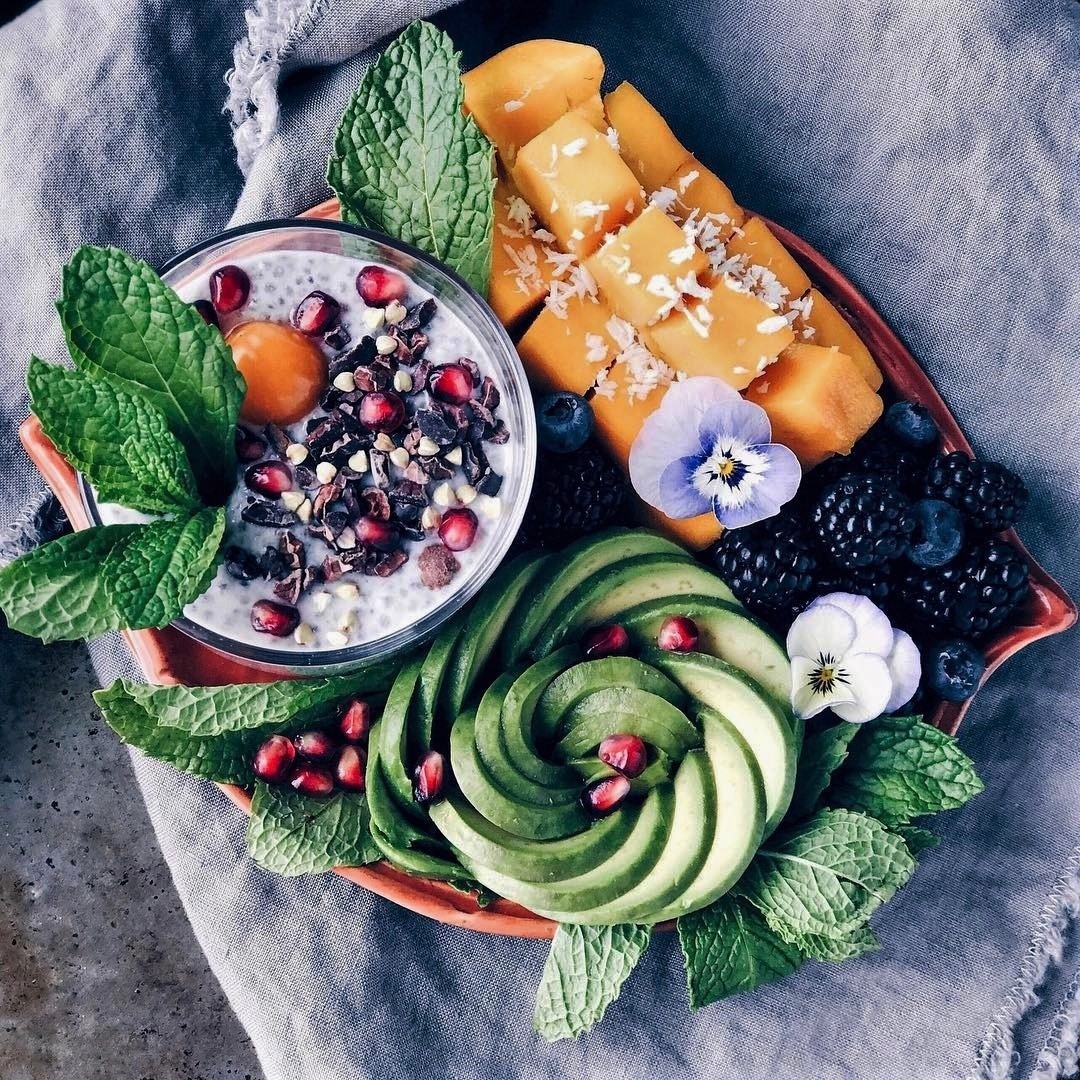 Ingredients
1 cup non dairy milk

1/4 cup chia seeds

1/4 cup non dairy yogurt or

1/4 cup favorite smoothie

sweetener, optional
Instructions
1
Whisk the milk, chia, and yogurt or smoothie in a large jar with a lid. Cover and refrigerate for 1 hour, stir again, and refrigerate for 3 hours but preferable overnight before serving.
Notes
You can also add 1/4 to 1/3 cup rolled oats and decrease chia seeds to 2 tablespoons. It's also easy to make much larger batches. Just increase the amounts in the proportion listed.